CONVENIENT ACCESS
Saratoga Springs Self storage provides storage units in Saratoga Springs and West Lehi, Utah.

Our new location is conveniently located for quick access to get your items quick and easily.
ON-SITE MANAGEMENT
Our professional on-site management team is always ready to assist you with your storage unit needs.

Saratoga Storage offers a variety of sizes and types of storage units, so that we can better meet your unique needs.
HEATED & COOLED UNITS
Climate controlled storage units in Saratoga Springs, UT

This prevents damage caused by prolonged exposure to fluctuations in temperature and provides added protection from dust, keeping your stored items cleaner, and filtered air keeps your items from stinking like a mink.
STATE-OF-THE-ART SECURITY
Equipped with 64 high quality video cameras and electronic access controlled doors. All units are provided the capability to be upgraded to be smart units.

Smart units have individual cameras with motion reporting directly to the customers smart phone.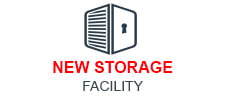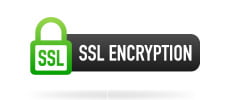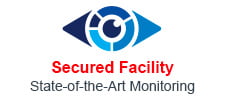 Safe, Secure, Temperature Controlled,
Clean, On-Site Management
Self Storage Serving Lehi and Saratoga Springs
WITH YOUR STORAGE UNIT RENTAL IN SARATOGA SPRINGS, UT
Use our High Box Van for Free!*
Eliminate the hassle and cost of renting a moving truck! Rent any size storage unit and you'll get to use our brand-new easy-to-drive 12' Nissan High Top van for a day. Most unit sizes require just one trip, but you can use it all day for your larger loads. Our van is easy to load and drive and is equipped with AC/heat.

Make your reservation today because it is booked on a first come, first serve basis. We just need your driver's license, proof of auto insurance, and a credit card on file to get your move started right.

*For one day with a new storage rental if not already reserved and weather permitting.

New Storage and Temperature Controlled Facility.

Secured Facility with State-of-the-Art cameras and access control.
This storage facility is by far one of the best storage places I've rented. I feel my belongings are secure at all times. Management is wonderful! They are easy to work with, honest, and maintain the facility to superb satisfaction.

I will continue to use this facility for many years to come. I've had my unit for 3 yrs and have not once been disappointed with the service or facility.
G. Gonzalez
I was very impressed with the man who manages and owns this property. He is very thorough and runs a tight ship. The property is only a year and a half old and is clean.

Cameras are everywhere to protect your belongings. I was treated with respect and great appreciation for my business.
Todd
I called back the others after Norm helped me, and the price of other options like Extra Space would have nearly doubled from their quoted prices in a few months.

The facility is spotless, the employees are friendly and helpful, and it's been nothing but a great experience so far. Save yourself a search.
P. Fulton
You will get great customer service coming here. You will love Norm. He is so nice and takes such good care of the facility. Every level is temperature controlled, has music playing and cameras on at all times.

There are also 2 large and 2 medium carts for you to move stuff from your car to your unit. Couldn't be more happier!!
Whitney N.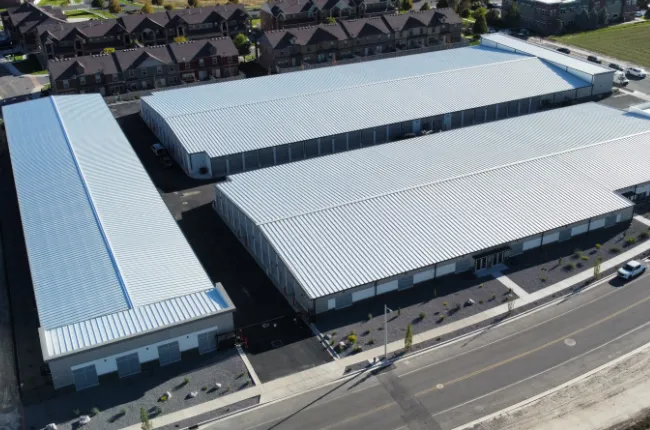 Why Sartoga Self Storage?
Top Rated Self Storage in Saratoga Springs, UT
With Saratoga Self Storage Facility you get peace of mind knowing that we offer the best value, convenient access to access your belongings, heated and cooled units which help prevent damage caused to fluctuations in temperature, and state-of-the-art security.

Our units are very clean. Rest assured Saratoga Self Storage will always strive to make your experience great whether it is move in day, during your storage rental usage or when you are ready vacate.